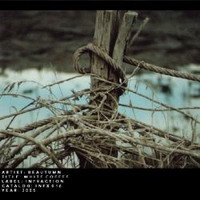 Первый реализованный самостоятельный альбом проекта
Beautumn
от Саши Ананьева из Sleepy Town Manufacture. На этот раз альбом
White Coffee
был издан на американском лейбле Infraction тиражом 500 копий и представляет дарк-эмбиентные работы, написанные параллельно с основным творчеством STM.
Внутри digi-packa спрятана книжка с фотографиями-картинками, где каждый эпизод, как вход в другую реальность. Время осени. Beautumn – это целиком осенний философский проект, он придуман осенью, и все композиции записывались в основном тоже осенью.
Осень здесь, как источник вдохновения и реализации внутренних идей музыканта.
Beautiful + Autumn = Beautumn
. Такая несложная формула для создания собственной окружающей реальности.
Возможно, это состояние чем-то напоминает растворение или скольжение по эмбиентным волнам – никогда нельзя предположить, что может произойти с вами дальше – куда может занести такой поток внутреннего подсознания. Возможно,
Beautumn
- это специально придуманный проект для одного человека, его попытка лучше понять себя и свою музыку и найти свой маршрут.
Cause of Divine – начало альбома, возможно начало путешествия. Внутри после первых звуков появляются другие чувства, похожие на приход осени.
Iney Spel – продолжение наступления осени на еще спящий город. Утро.
Acoustic Nerve – глубина сна, погружение в другое состояние и продолжение пути.
Everfields – возможно, лучшая тема со всего альбома, дает наглядное представление о всем проекте. Музыка, которая запечатлела в себе огромные просторы природы – горизонты исчезающих в тумане полей, Beautumn – это художник из других миров, но эти миры находятся здесь, на Земле. Стоит только увидеть их.
She's A Shadowed Maybe Child Only Knew How To Be Mine And I Love Her – короткий набросок, переход к Azure, к другим настроениям.
Muravey, Kilimanjaro, Muchrooms – входы в разные комнаты одного нескончаемого лабиринта осени, воспоминания из прошлой жизни, фотографии на стенах.
Her Hair Of Floating Sky Is Shimmering, Glimmering In The Sun – романтичная композиция, это, кстати, неотъемлемая черта, присутствующая почти во всех работах Sleepy.
You're Not The Part Of This – все может быть и так понятно без слов.
Too Much Is Unsaid – музыка может разговаривать, только стоит найти язык для ее понимания и начать ее слушать.
Going To Stay – многочисленные привалы-остановки по траектории скольжения жизни. Никто не знает, для кого и какая остановка станет последней.
Fisherman's Horizons – короткое посвящение, такое же короткое, как и вся жизнь человека. Послушайте его, здесь есть о чем задуматься.
-
Infraction