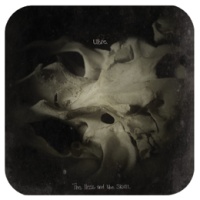 Недавно вышедший на Audiobulb Records альбом Финна МакНиколаса стал вторым в его сольной деятельности после All The Darkness Has Gone To Details 2006 года. Без сомнения, новая работа - это продолжение творческой линии, начатой в первом альбоме. Даже не просто продолжение, а развитие собственной темы музыканта. Акустическая гитара, струнные, фортепиано, электронные ударные и мозаики "домашней перкуссии" - хлопки, шуршания, еще какие-то клацанья, записанные в домашних условиях. Яркий и сочный IDM, живой, струящийся во все стороны звук. На гитаре исполняются простые и красивые мелодичные петли, либо ее семплы порезаны на части, которые уходят глубоко в партии ударных. Посреди альбома совершенно неожиданно стоит эмбиентный трек "Lingers", который вдруг дает передышку и понимание того, что предыдущие шесть треков были прослушаны на одном дыхании, будто бы мы ехали куда-то на электричке, задумались, ушли в свои мысли, а она внезапно сделала остановку. После того, как начинается следующая часть альбома, я поймал себя на мысли, что треки немного размазывают впечатление друг о друге, они, порой, друг на друга слишком похожи, поэтому я и сравниваю
The Nest And The Skull
c поездкой на электричке с одной остановкой на пол пути. И не важно, что пейзажи в виде мелодий меняются сами и меняется их настроение, все равно звук стучащих колес в виде ритмической составляющей музыки кажется однородным и надоедливым. При этом альбом не обходится без настоящих жемчужин, таких как трек "Takas". Он выделяется настроением, он несколько грустнее, чем остальные, и хорошо расширяет эмоциональный музыкальный спектр.
Один из главных недостатков релиза - это то, что музыку откровенно избили мастерингом. Хотелось бы, чтобы многие моменты были более интимны и загадочны, к тому же деталей в творчестве
Ultre
хватает с запасом, но в
The Nest And The Skull
каждая из этих деталей выпячивает на первый план и упирается в потолок звукового тракта. Конечно, может, это кому-то и придется по душе, но для меня такой подход немного портит впечатление, в процессе прослушивания от этой "сверх-яркости" устаешь, но, все равно, данный компакт-диск для меня пока остается одним из интересных открытий этого года.
-
Ultre
-
Audiobulb